Flamingo Learning LMS Landing Page
About
The University of Florida Lastinger Center for Learning have developed the
Flamingo Learning System
, an innovative fully online, mobile-friendly social learning, and professional development system for teachers, coaches, facilitators, and other educational professionals. This system is designed to be a one-stop-hub for educators that connects them to the highest quality courses, resources, supports, and networks that are carefully designed to provide practical solutions, improve their skills and knowledge, and advance their education and careers.
My Role
Lead UI Designer/Illustrator for renovating Flamingo Learning platform including the landing/login page using existing branding guidelines that my team and I developed.
Process
The
first renditions
of the page exemplify the Flamingo logo and highlight eLearning characteristics. Each version showed different devices in which the platform could be accessed.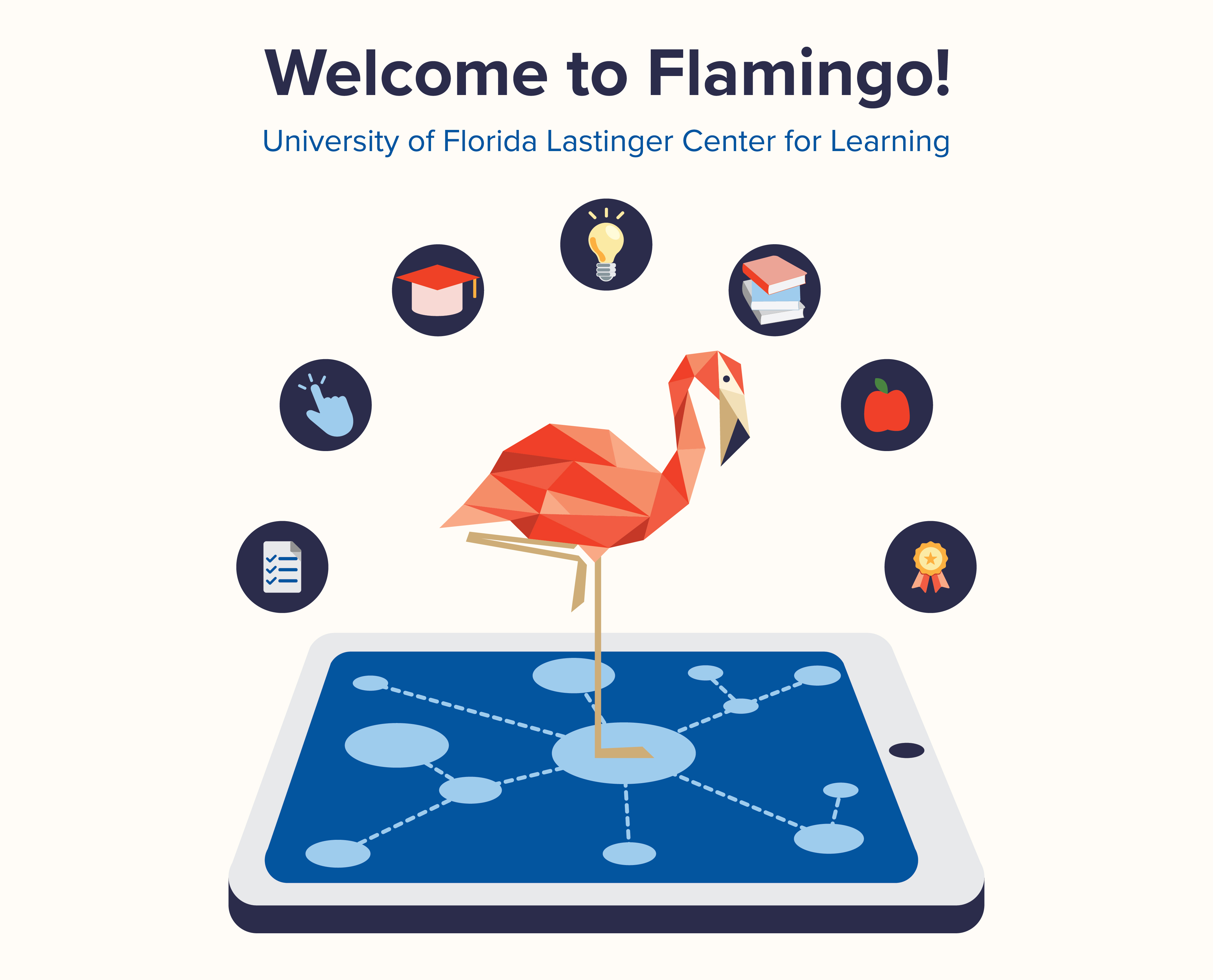 The
second set of renditions
was refined to exhibit an iPad-like device as many practitioners access Flamingo via tablet devices. I strived to illustrate a networking-type of graphic where the flamingo is the center while emphasizing how the tablet fosters community.