Partnership & Sales Flyers
About
The Lastinger Center for Learning
creates equitable educational systems where every child and educator experiences high-quality learning that supports achievement of the critical milestones predictive of success in school and life. In the past two decades, the center has made significant strides by collaborating for real, scalable change with educators in Florida and nationwide.
Their portfolio of products
focus on improving critical milestones via effective, research-based professional learning and instruction experiences.
Objective
Create a series of flyers aligning to the Lastinger Center visual identity. Present information in a reader-friendly and engaging way.
Final Deliverables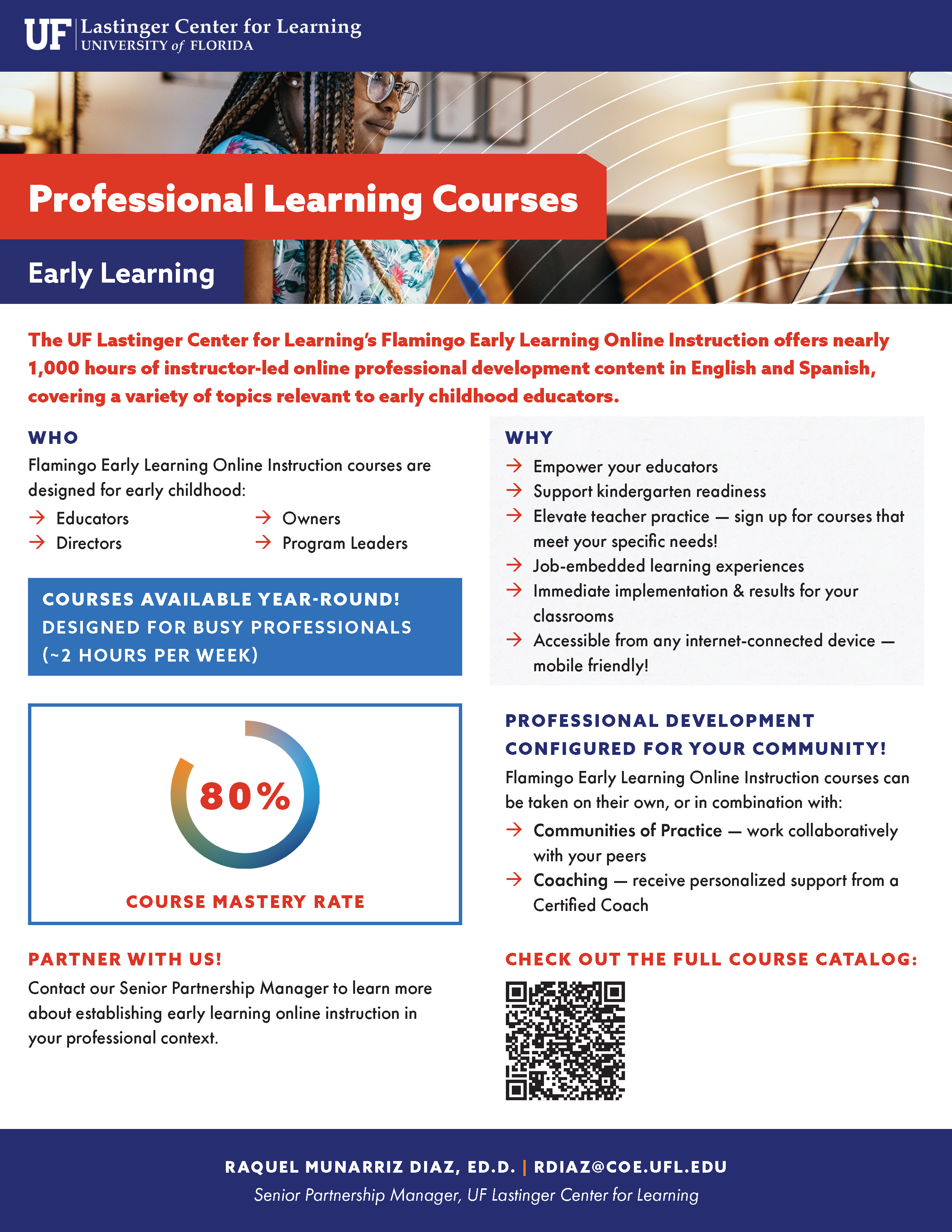 Flyers for
Early Learning Programs
.
Flyers for
Literacy Programs
.