About
Celebrating my late grandfather Romualdo, whose name translates to "honor" and "glory".
Objective
Explore the fundamentals of figure/ground through the art of printmaking.
Composition includes objects I associate with—personal letterforms and utility poles—and a portrait of my grandpa to signify both our impacts in each other's lives. His simple nature and reserved personality is reflected in me.
Process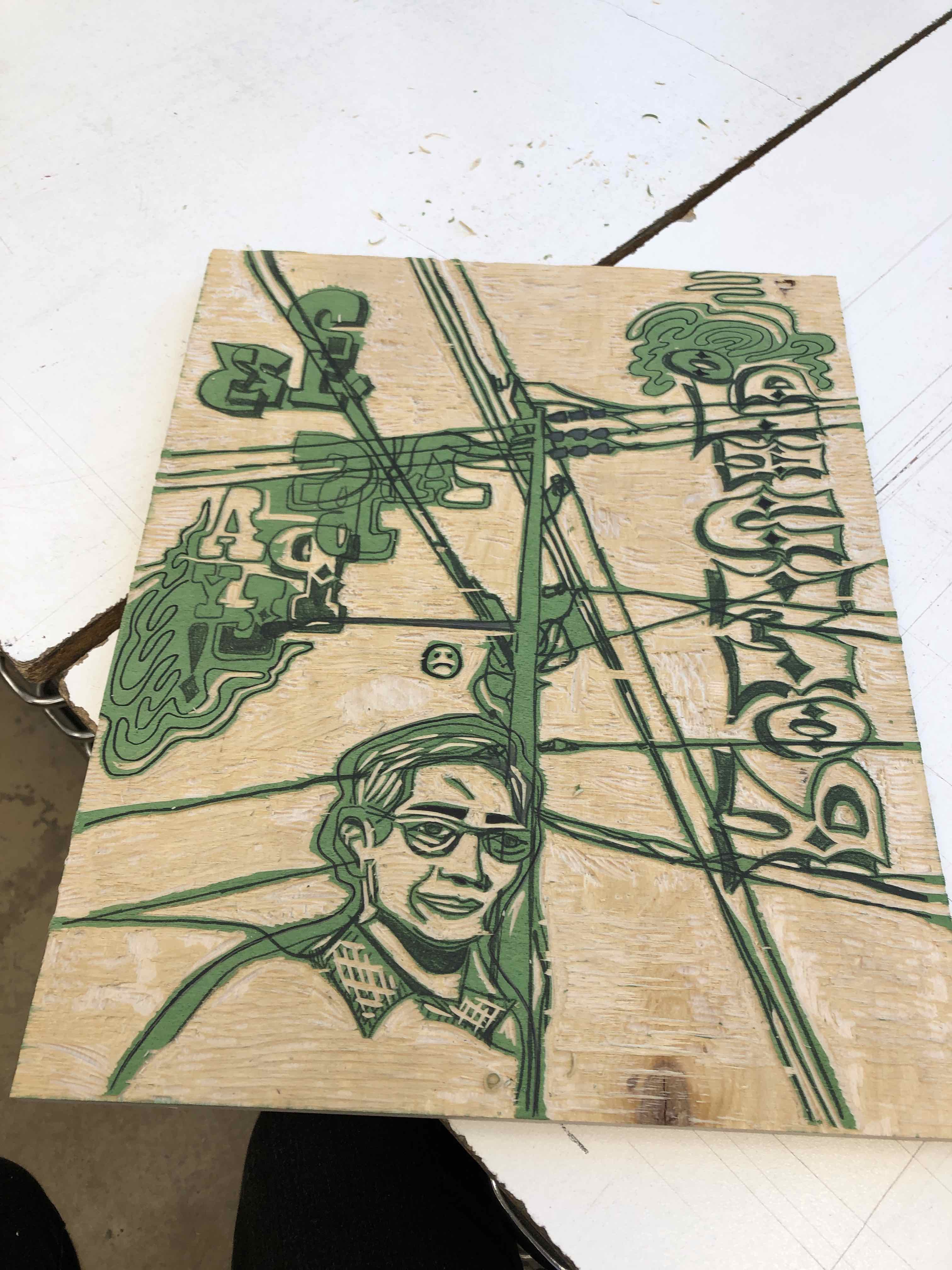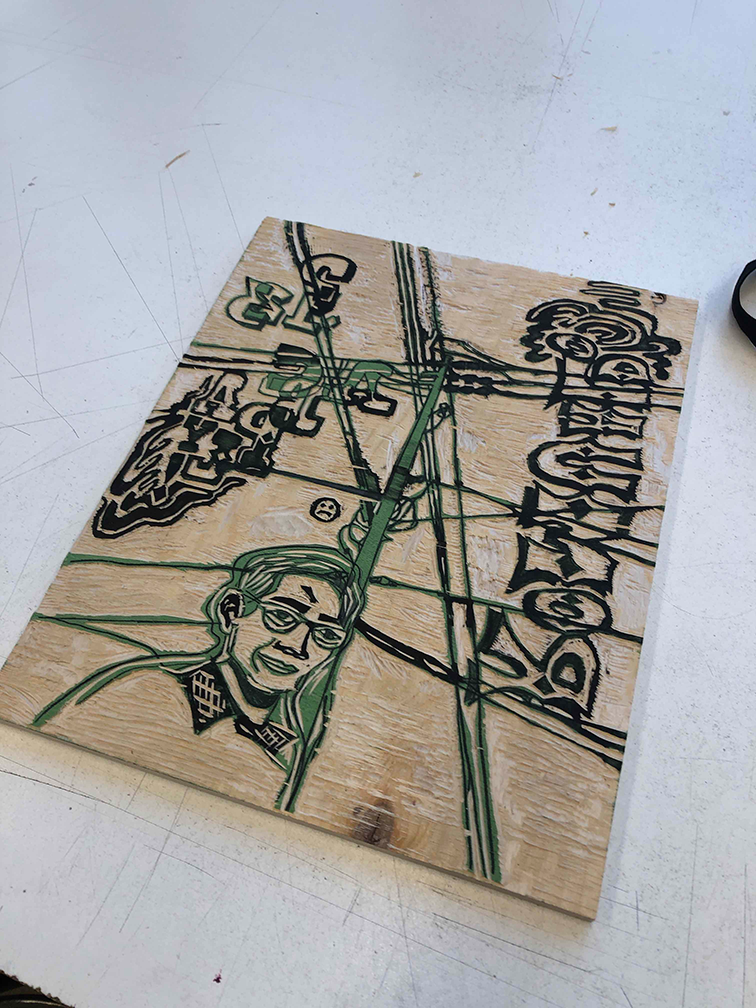 Progress of woodcut and carving. Swipe to view.