About
A rework and visual expansion of The Marias' Superclean Vol. 1&2 album and other branded deliverables with an emphasis on interlinking typography with multi-media materiality and emotion.
Objective
Translate the perceived identity of music into a cohesive yet complex multi-faceted visual system during a 2-month period.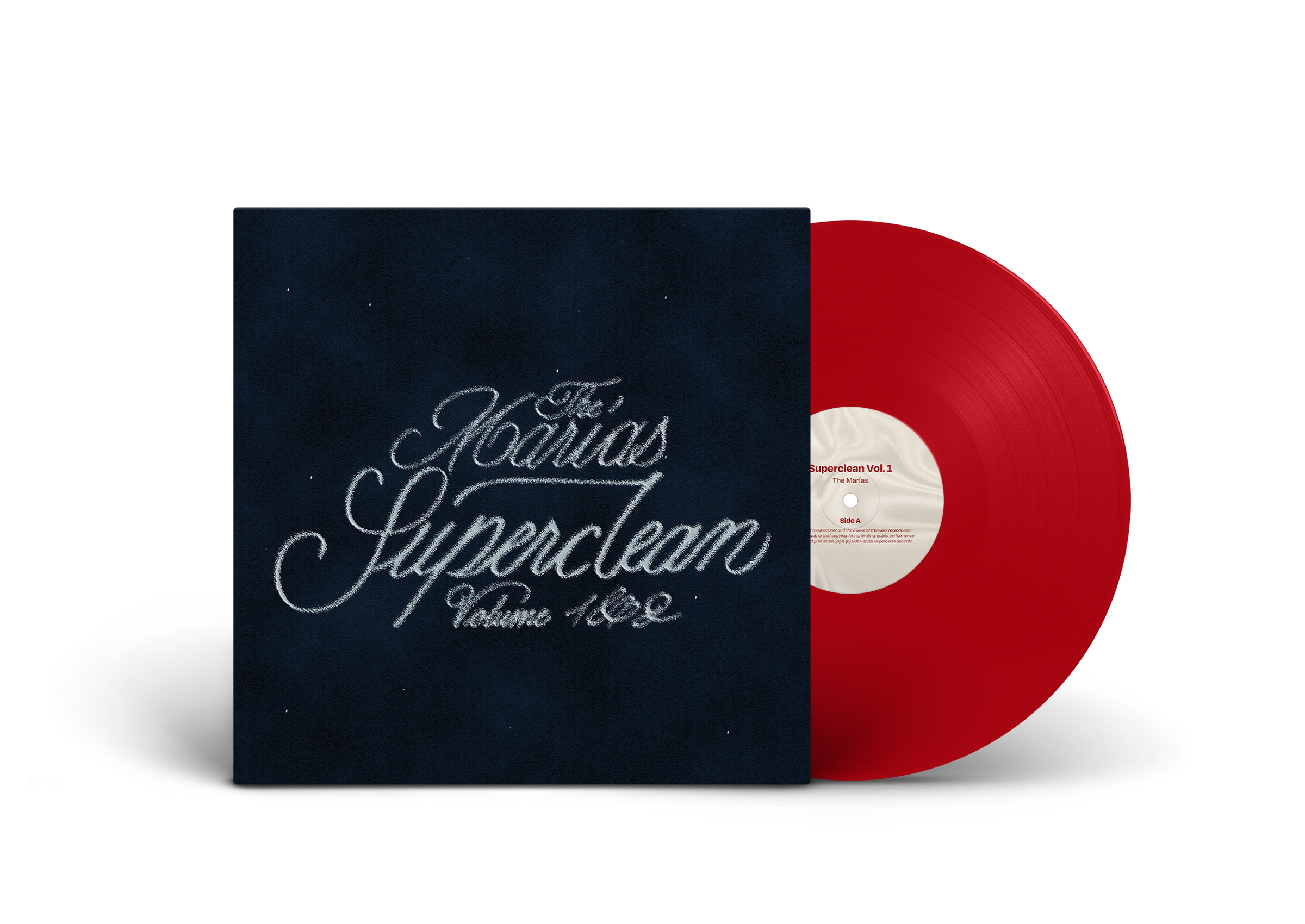 The Marías is my favorite band for many reasons. From jazz trumpets to psychedelic guitar riffs to velvety lounge vocals, the bilingual Los Angeles psych-soul quartet blurs the lines between decades, genres, and cultures. With Puerto Rican María Zardoya as their lead singer, they take the word "vintage" and turn it into something new and unique. Some songs are completely in English, others in Spanish, others in Spanglish.
While the photographic imagery of their existing material evokes mystery, I feel it does not completely encompass the sensual, ethereal, and timeless experience when listening to this album. While I love the lettering of the band name, the type system could be improved by emphasizing the actual name of the album. I would like to explore how to redesign this album by solely using letterforms. Additionally, the merch is not strong and does not fit their brand.
Final Deliverables
Final visual system included multiple deliverables:
Printed album cover
Lyric page
Vinyl sleeve
Record label
Show poster
Spotify assets for digital devices
Social good component highlighted through an Instagram carousel post