The Marías Superclean Vol. I & II
About
A rework and visual expansion of The Marías' Superclean Vol. I & II album and other branded deliverables with an emphasis on interlinking typography with multi-media materiality and emotion.
Objective
Translate the perceived identity of music into a cohesive yet complex multi-faceted visual system during a 2-month period.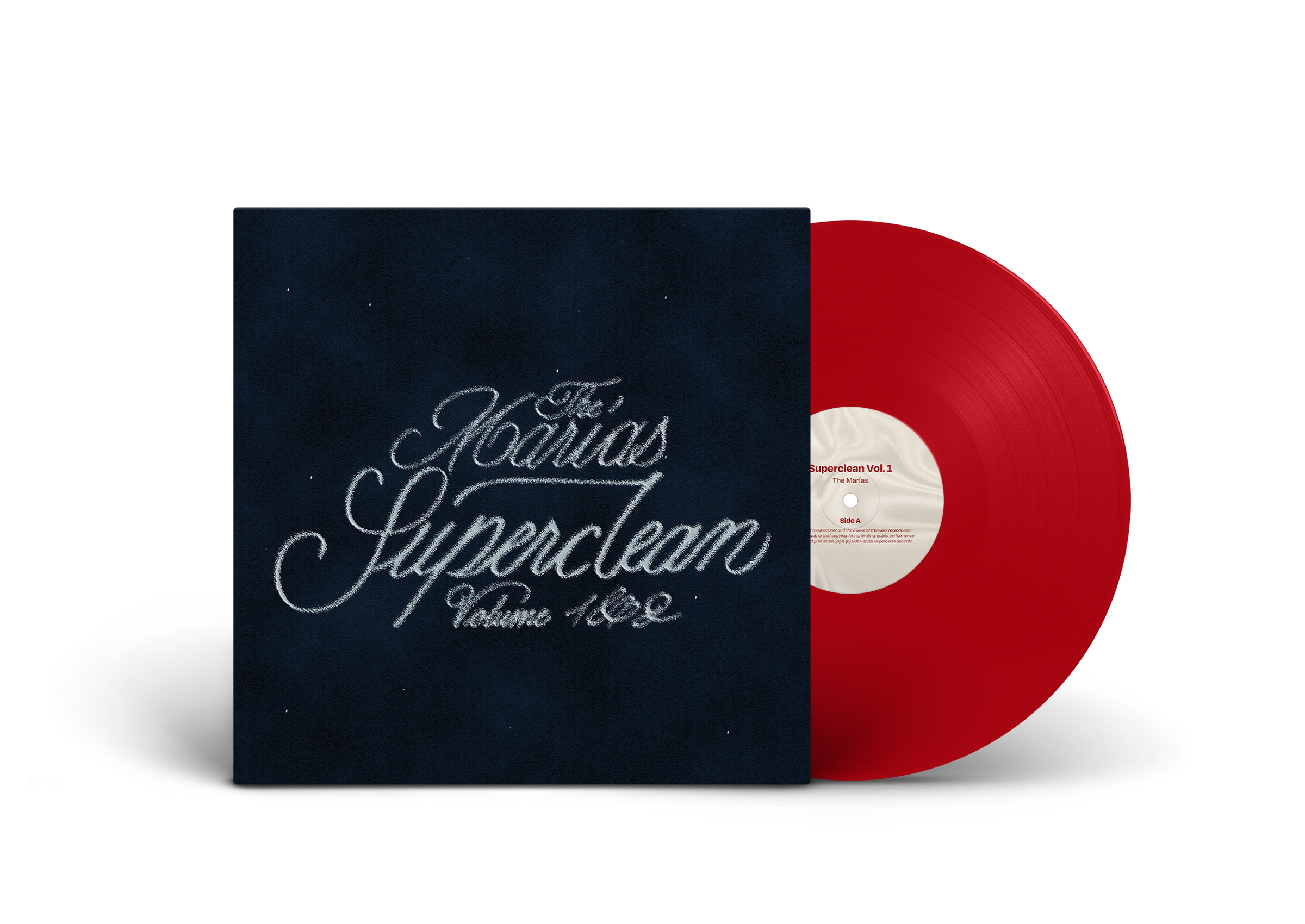 "Every element of The Marías is a perfectly cut jigsaw of an immaculate whole: a vibe as vintage as it is fresh and new, and it feels natural, unthinkingly but supremely cool" (Jackson, 2017).
From jazz trumpets to psychedelic guitar riffs to velvety lounge vocals, the bilingual Los Angeles psych-soul quartet blurs the lines between decades, genres, and cultures. With Puerto Rican María Zardoya as their lead singer, they take the word "vintage" and turn it into something new and unique. Some songs are completely in English, others in Spanish, others in Spanglish, which has allowed many listeners to relate and feel represented in the ever-expanding music industry. Through their songs, The Marías reflect on their own music journey and explore the ups and downs of relationships. Nothing about The Marías feels formulaic; rather, they achieve a clear and thoroughly cohesive aesthetic through their strong, emotionally receptive, and organic songwriting. The lyrics aren't just spoken; they are conveyed, they are felt.

Process
For this project, I knew from the beginning that I wanted to work with typography by exploring the printed materiality of written language and what its forms convey beyond its literal meaning. Keeping this goal in mind, I decided to rework The Marías' Superclean Vol. I & II because they are my favorite band and their music is beautifully composed; however, their current branded materials lacks that same beautiful composure and poorly reflects the sensual, ethereal, and timeless experience when listening to their songs. Another reason I chose this group was because of their transparency when discussing social issues and their many efforts to uplift marginalized groups.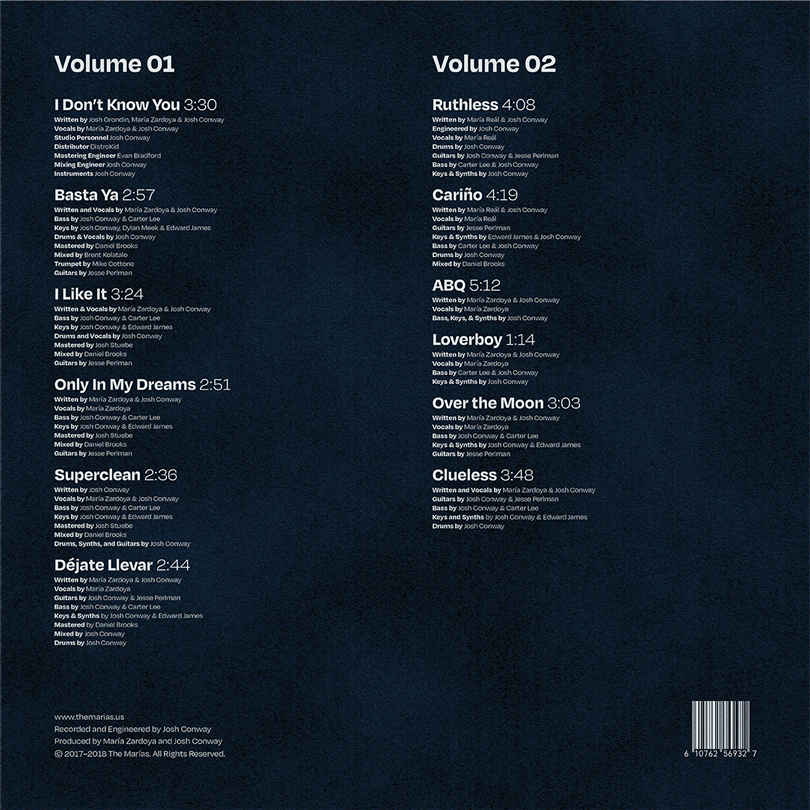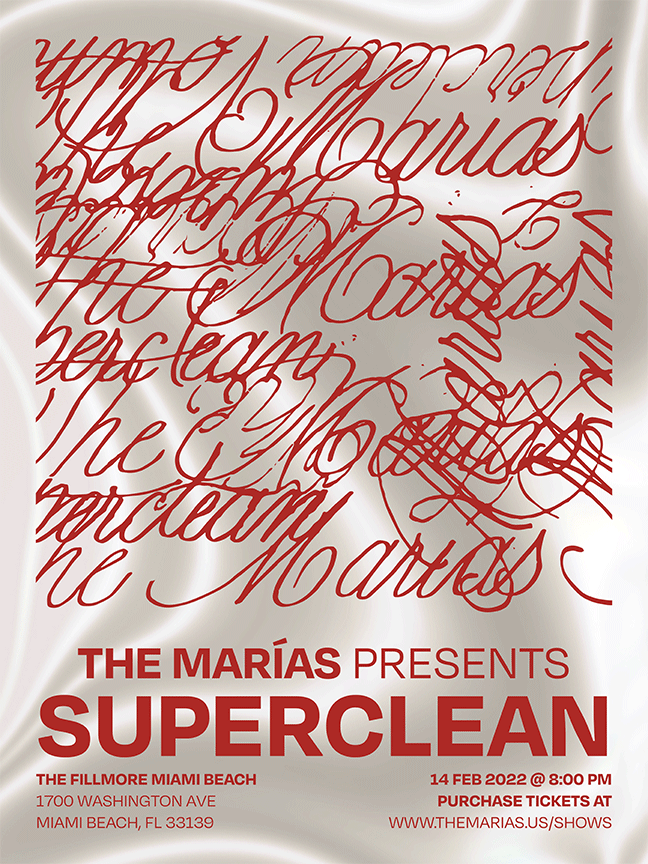 Final Deliverables
Final deliverables comprised of a physical album cover prototype, a lyric page, vinyl record labels, an 18"x24" poster promoting an event, music streaming service assets, and a social media component promoting a social cause or organization that the selected music artist would support.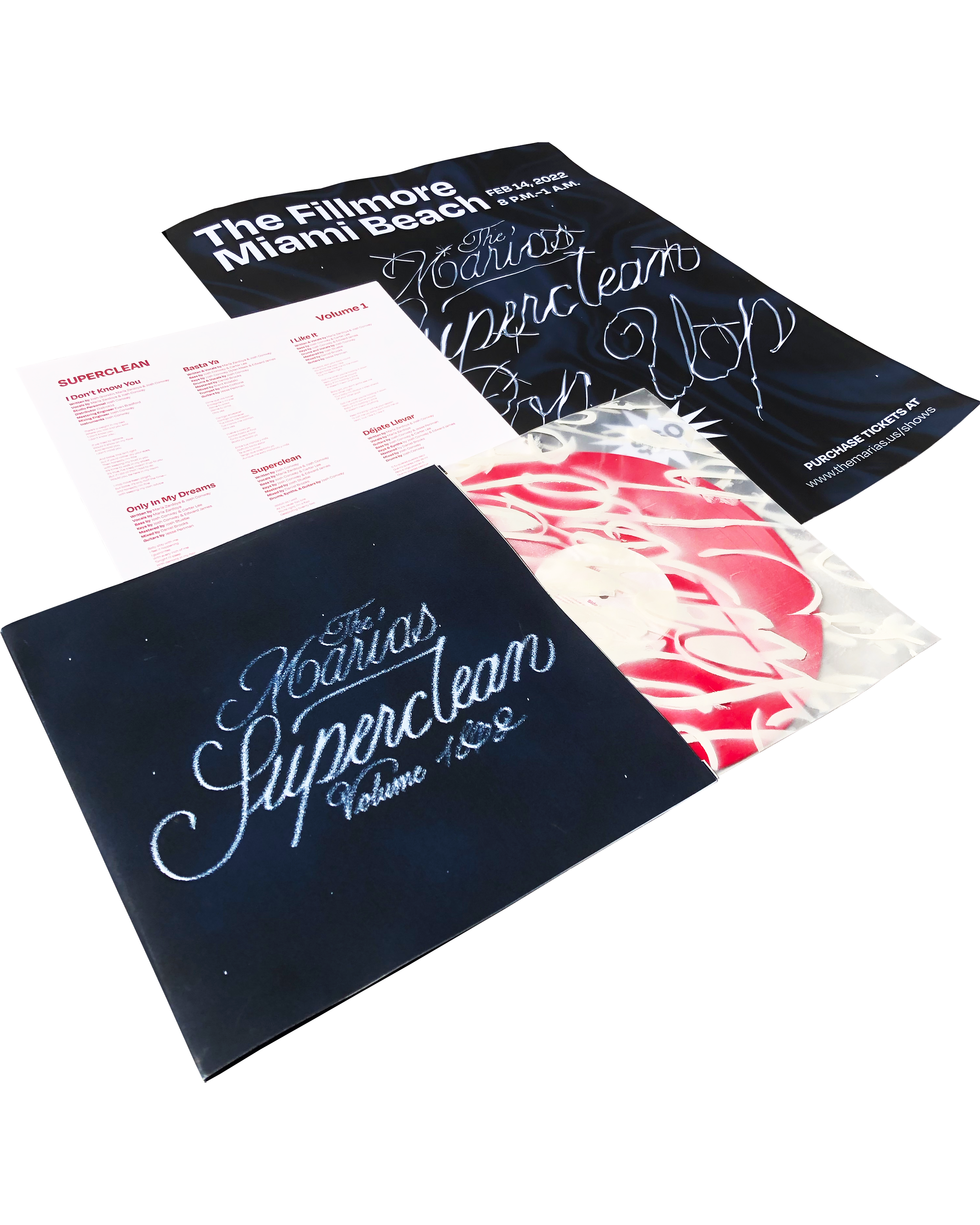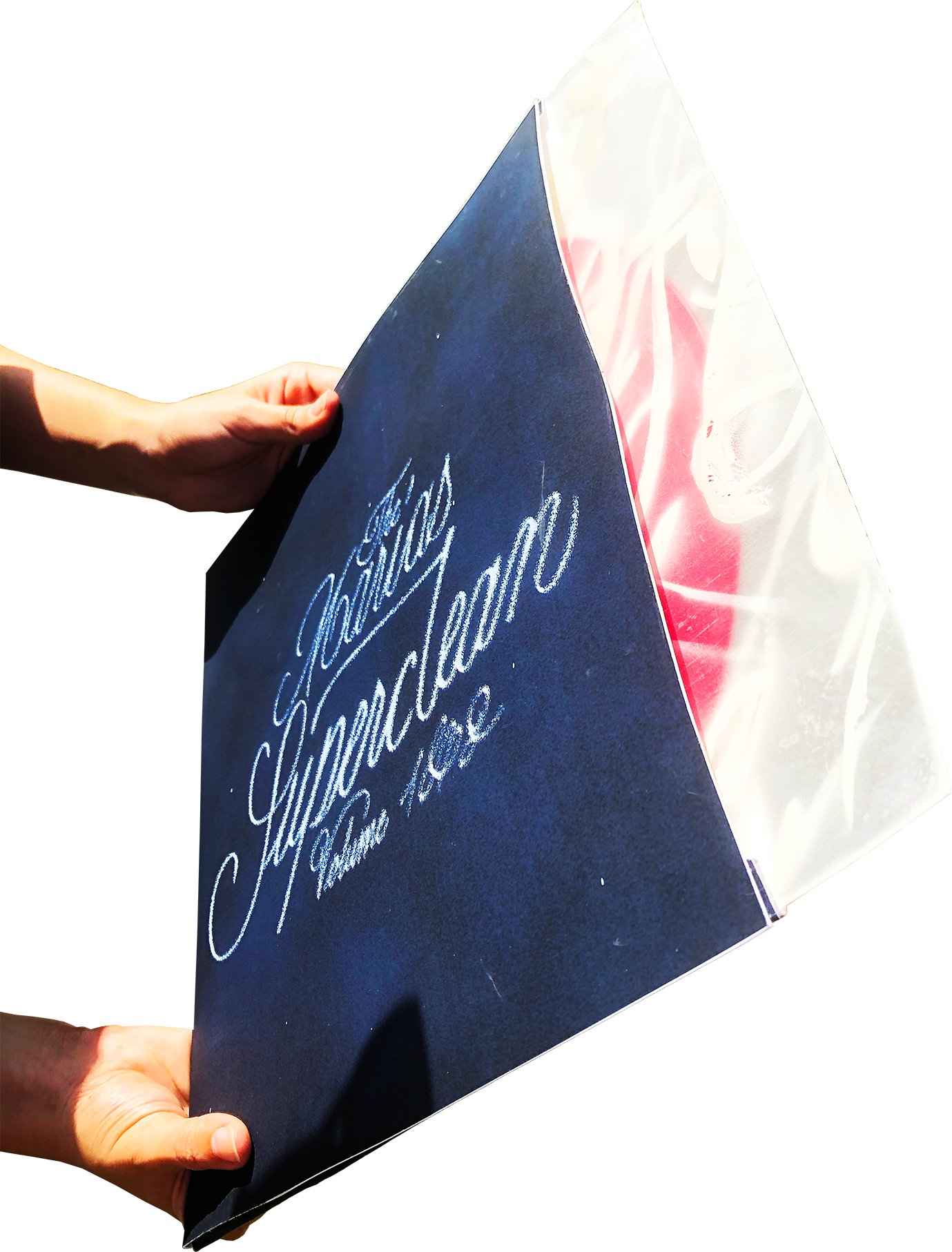 The Marías have transparently supported many organizations and movements through the use of social media, including Feeding America, Black Lives Matter, and a multitude of Puerto Rican nonprofits that helped families during the aftermath of Hurricane Isaias. Found on The Marías' Spotify homepage under the "Artist Fundraising Pick" section,
People's City Council Los Angeles
(PCC) is a coalition of social and climate justice organizations and organizers from all over Los Angeles. As a response to the absence of definitive City action to protect the most vulnerable communities by enacting health and safety measures, PCC's mission is to uplift the work being done every day, on the ground, by neighbors helping neighbors, organizing, building community power, and fighting for an LA that is racially, economically, and environmentally just.